Digital collateral
A dedicated website was designed for the festival including responsive templates for programs, events and ticketing. The festival is now over, effecting the time-based UI, but theres still tons of good content in the show pages. Please Visit the site
Anatomy of mobile event template

Event template shown in desktop layout

---
User flow, Wireframes, and Prototyping
User flows were developed using analytics from previous years festivals. Early wireframes were developed into prototypes which were then user-tested internally.
Early chart showing user funnel from marketing channels through site and into ticketing sales path.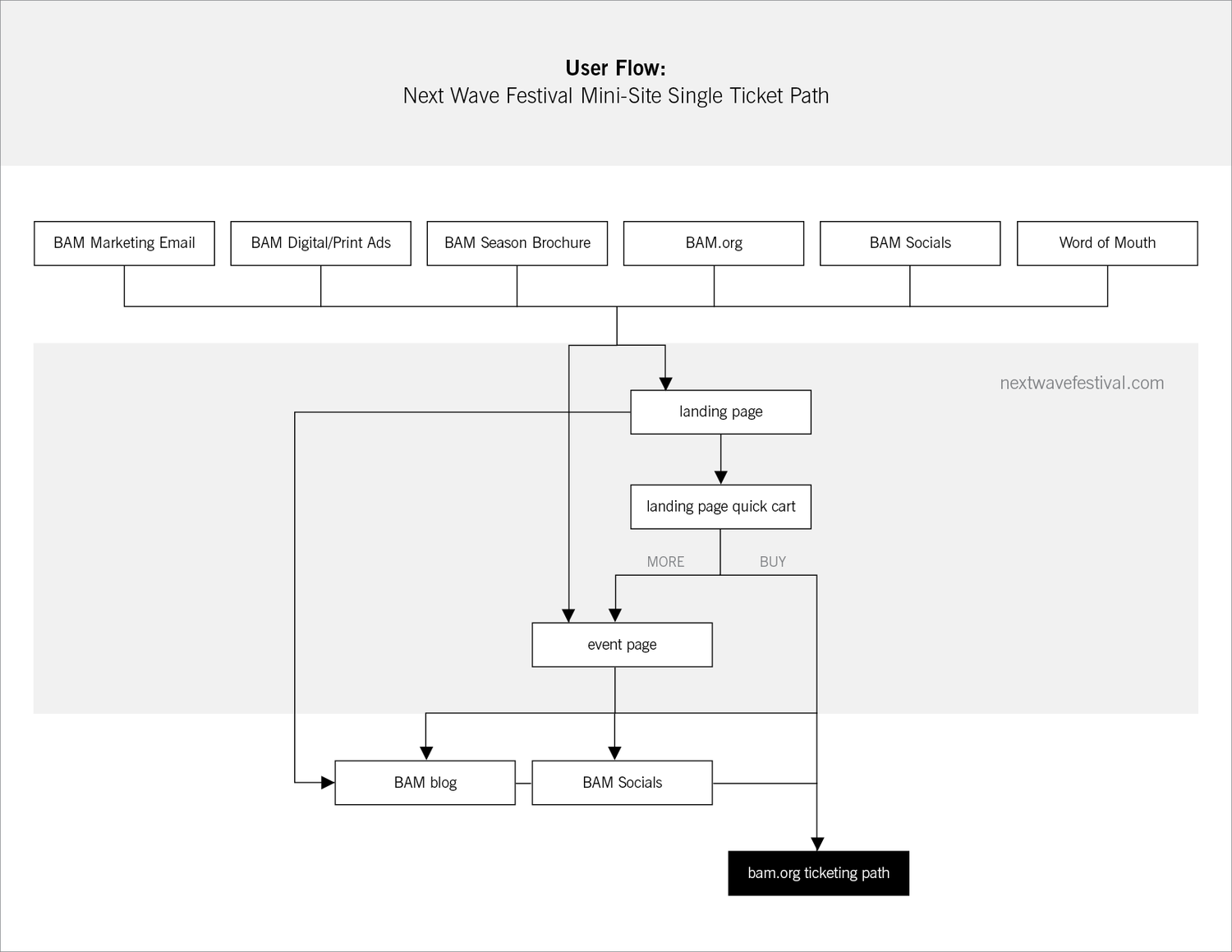 ---
Program page wireframe on desktop.

Program page wireframe mobile.

---
Landing page prototype quick cart closed.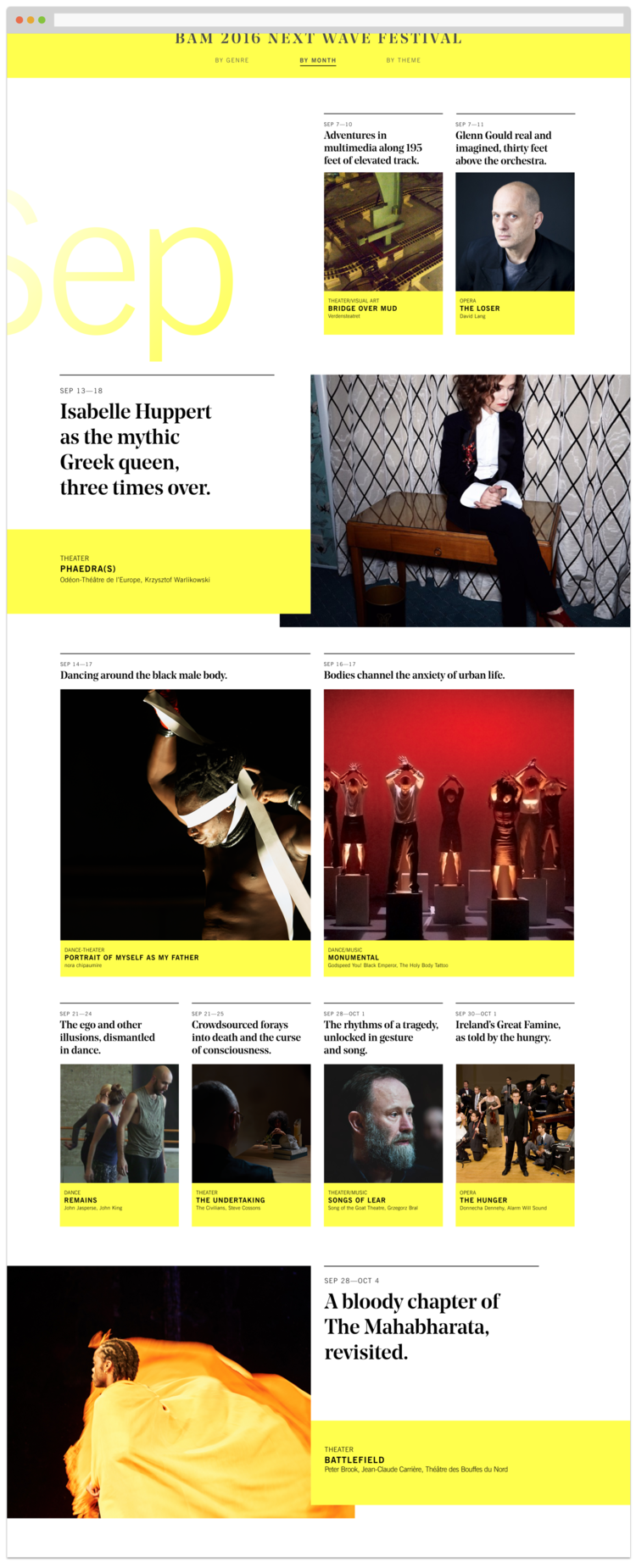 Landing page prototype quick cart open. This dropdown allowed users to assemble discounted ticket bundles from the program page for the first time.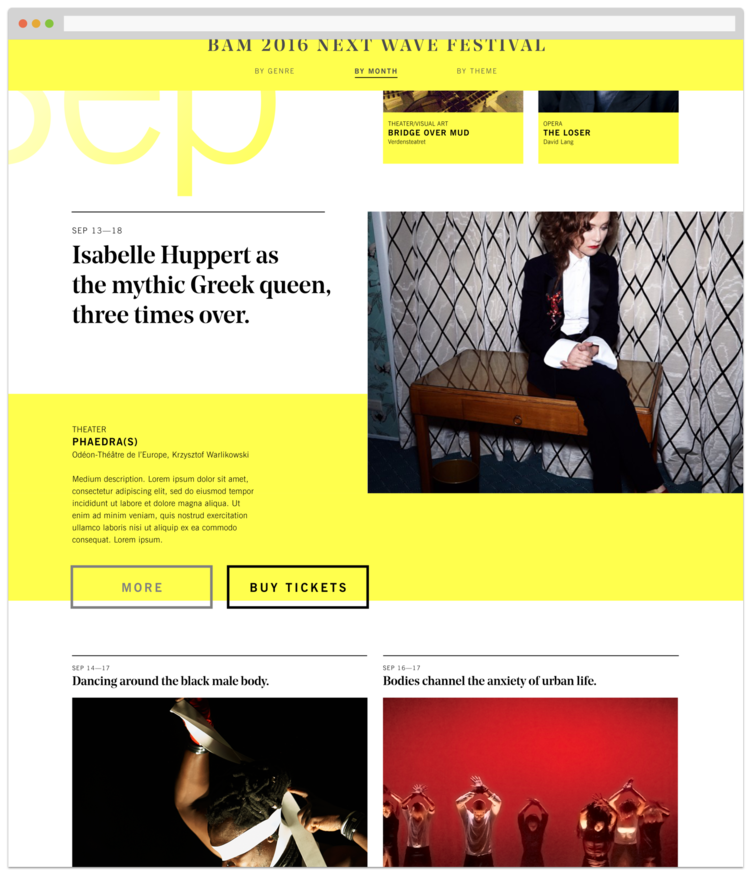 ---
Printed collateral
Printed marketing materials from the festival.
Brochure spread.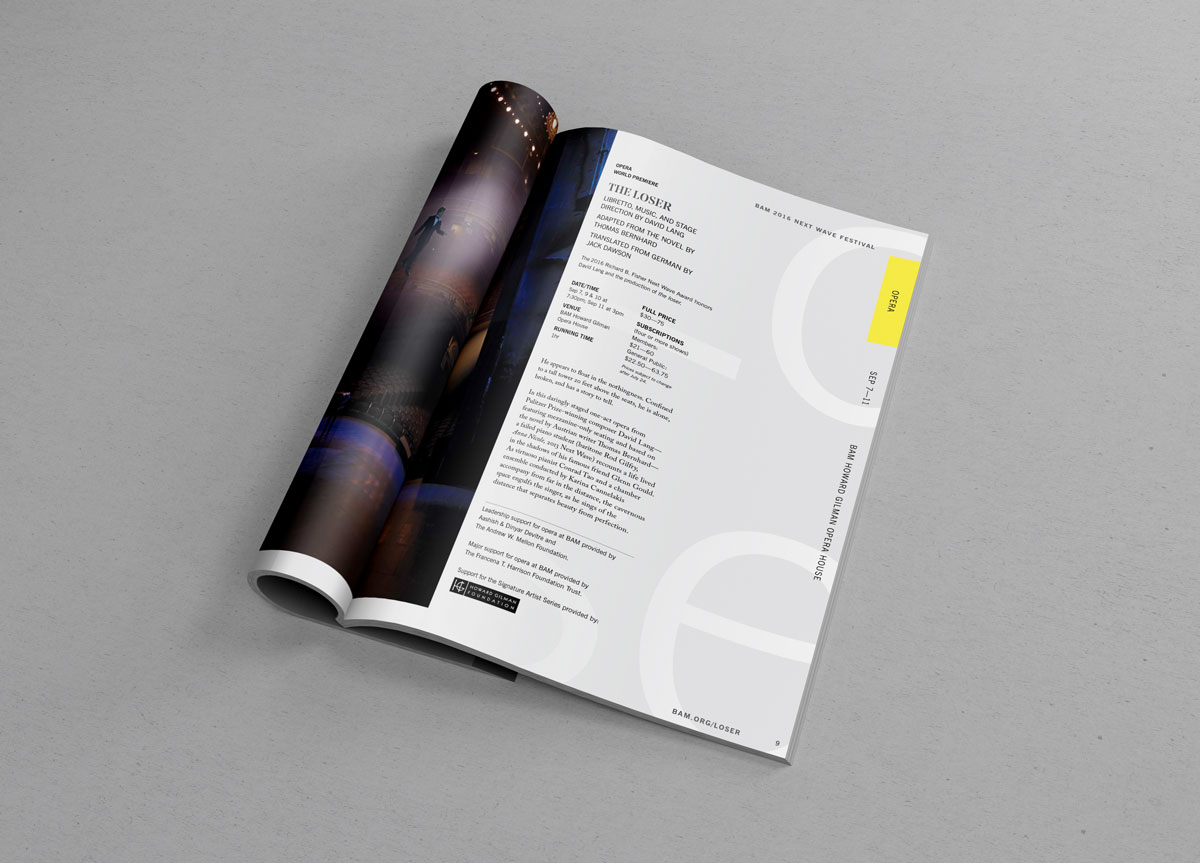 Shirt.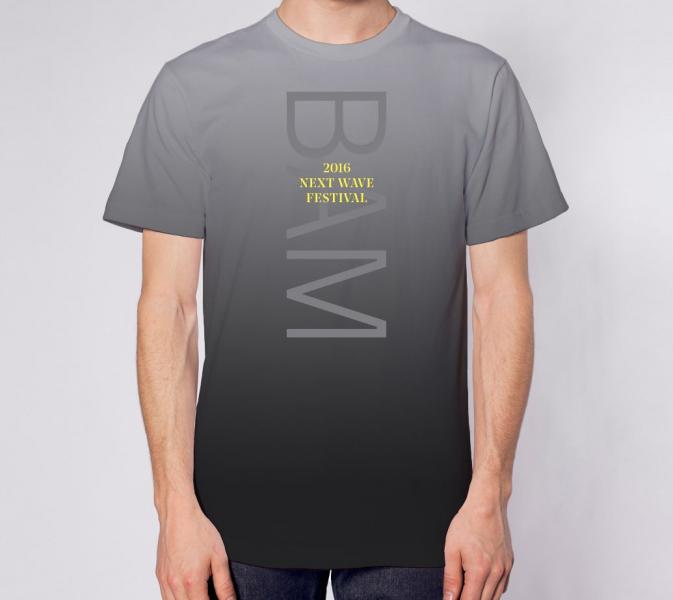 ---
Video Assets
The identity system moves through promotional videos as the 6-month festival unfolds.
Nora Chipaumire Portrait of Myself as My Father
---
Inspiration /Early Experiments
Op-art motifs taken from the typography of the festival's orginal creative were developed into typographic experiments combining two destinct phrases into a palimpsest. This visual language gave way to the subtle gradations seen in the final creative.
Poster from 1985 Next Wave Festival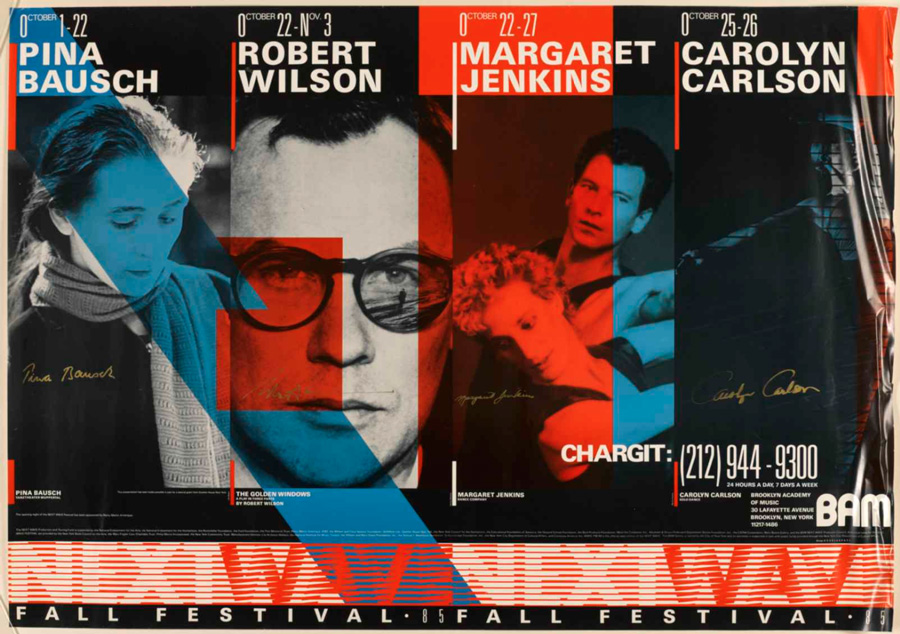 Early typographic experiment.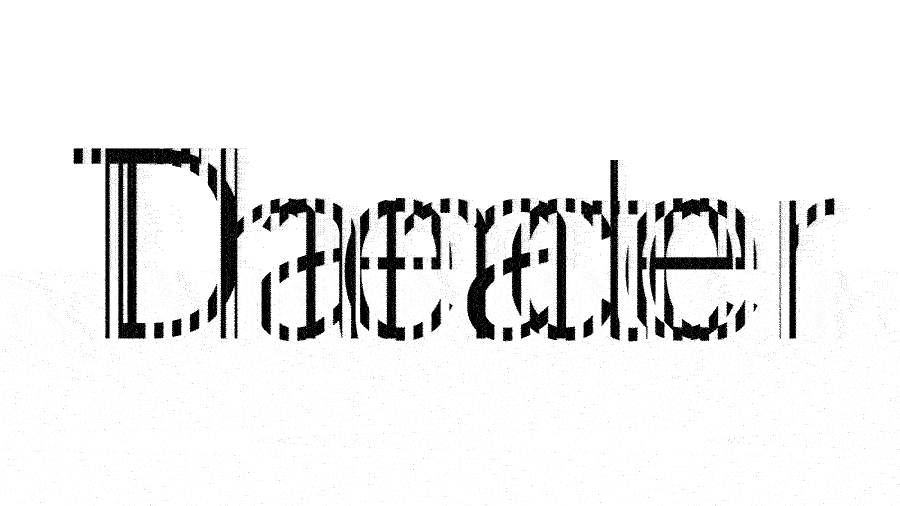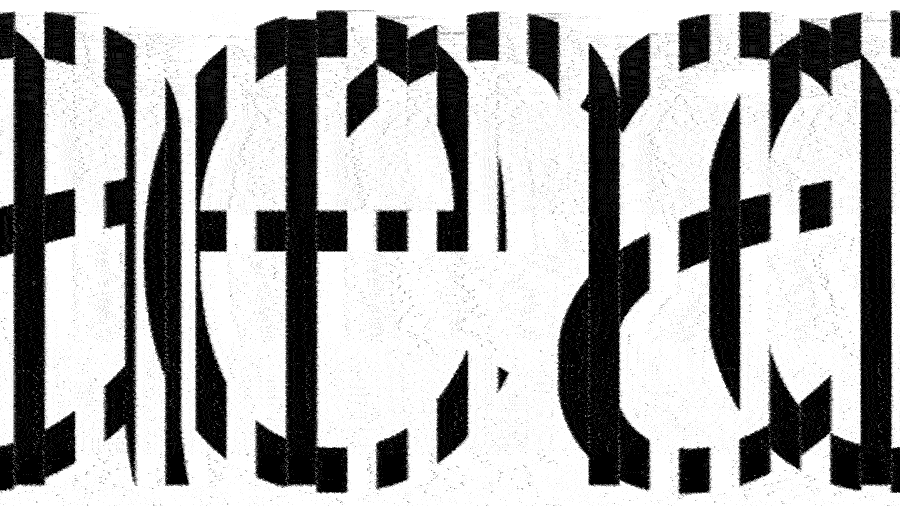 Final Creative
Final identity uses subtle shifts in contrast to abstract what is positive vs. negative space. The convention marries the festival's op-art heritage with BAM's modern visual language of truncating typographic forms. In this iteration the typography is cut off not by a physical boundary, but against the shifting surface itself.

Client Brooklyn Academy of Music
Work Web Design, Web Development, Art Direction
---